An  incredibly busy week slowed me down a bit, but I did manage to read some great titles this week:
---
YA Novels
Harry Potter and the Cursed Child, by John Tiffany (based on the work on JK Rowling)
As the original Harry Potter books were released, I couldn't wait to get my hands on each one. But I've intentionally waited awhile on this title, most likely because of the many mixed reviews I've heard. Unlike the original books, this one (for those who don't know) is in play format and not written my Rowling herself. While it wasn't a bad read, it definitely didn't come close to the original books.
Recommended for: Harry Potter fans, 8th grade and up
Why: Potter fans will appreciate an opportunity to read about grown up Harry, even if the book itself is not as good as the original series
Flying Lessons and Other Stories, by Ellen Oh (editor)
An incredible anthology of short stories centered around issues of diversity, Flying Lessons was an outstanding read. Featuring stories by Kwame Alexander, Jacqueline Woodson, Walter Dean Myers, Matt de la Pena, and others, these stories went beyond just topics of diversity to reach anyone who has ever struggled to find their place in the world.
Recommended for: 7th grade and up
Why: These short stories contain some complex and more mature themes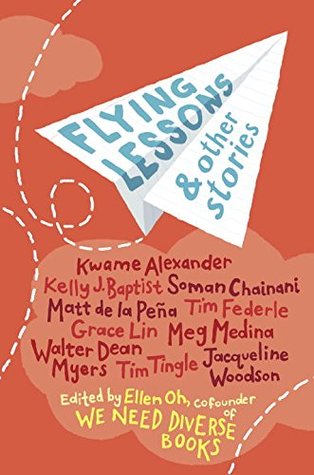 Written in the Stars, by Aisha Saeed
It's been a long time since there has been a book I absolutely couldn't put down, but this one grabbed me over the weekend and wouldn't let go. When recent high school graduate Naila's secret relationship with her boyfriend Saif is discovered by her overprotective parents, they take her away from her home in Florida for a summer back in their native country of Pakistan. However, Naila has no idea the horrific fate that is waiting for her there as her parents assume complete control over her life and her future.
Recommended for: Mature high school readers
Why: (SPOILER ALERT) This book revolves around a forced marriage with some violent scenes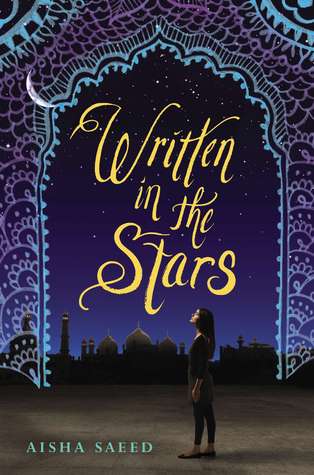 ---
Middle Grade Novels
Fenway and Hattie, by Victoria Cox
After hearing nothing but amazing reviews of this book, I finally ordered a copy. Told from the perspective of Fenway (the family dog) as he endures a move to a new home, this book focuses on the changing relationship between Fenway and his human girl, Hattie.
Recommended for: 2nd-4th grades
Why: Great chapter book for exploring perspective and relationships between characters
---
Picture Books
The Secret Project, by Jonah Winter
An absolutely thought-provoking, amazingly organized nonfiction picture book about the development of the atomic bomb, The Secret Project is a book I can't wait to incorporate at the right time and place into my classroom. This is a book that will absolutely provoke questions and promote rich discussions, giving readers a wealth of information while also leaving them wanting to know much more.
Recommended for: Upper elementary and middle school
Why: Readers need some background understanding of the atomic bomb for this book to be meaningful
Giraffes Can't Dance, by Giles Andreae
When Gerald the Giraffe must confront his belief that he can't dance in front of a group of laughing jungle animals, he is absolutely discouraged. However, as he loses his self-consciousness and begins to have more confidence in himself, he soon discovers that the only thing holding him back from dancing was himself.
Recommended for: Preschool through upper elementary
Why: This book is simple enough for the youngest readers to follow while also teaching a meaningful lesson to older elementary readers
---
Reading Progress Check-in
2017 Total Progress: 81/230 books read

22/100 chapter books
 3 graphic novels

#MustReadin2017 Progress: 21/30
My reading goals for the week:

Read 2 additional novels
Finish 1 more #MustReadin2017 book
---
What is #IMWAYR?
Each Monday this year, I hope to join Jen from Teach Mentor Texts and Kellee and Ricki from Unleashing Readers to share all of the reading I've done during the week, from picture books to young adult novels.