This has been another busy week of writing for the Slice of Life challenge and taking care of sick kids at home. Luckily, I was able to squeeze in a lot of reading time with the kids and a little bit of time for myself…
---
YA Novels
When We Collided, by Emery Lord
This YA novel gets to the heart of the impact of mental illness on relationships. Vivi is a teenage girl who is hiding her demons behind a free spirit during her summer in a beach town. Jonah is a townie who has just lost his father and is trying to keep his family together. When the two meet, they have a dramatic impact on each other's lives and must learn to each face the pasts that haunt them.
Recommended for: High school and up
Why: Mature themes of mental illness and teenage behavior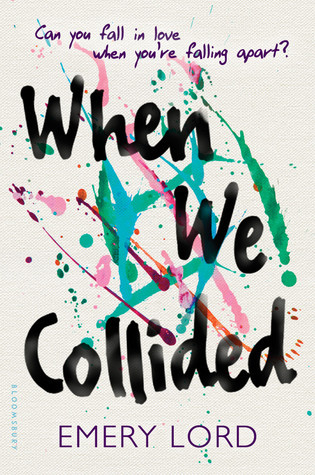 ---
Middle Grade Novels
Bird and Squirrel on Ice, by James Burkes
This was the first book I read in the Bird and Squirrel series, and I absolutely see the appeal for young readers. The story was action-packed and full of adventure as Bird blindly accepted the role of "Chosen One" to defeat a whale who controlled an island full of penguins with his constant demands for fish. Squirrel realizes all is not as it seems and must come up with a plan to defeat the whale and save Bird.
Recommended for: 2nd-4th grades
Why: This is a great series for beginning graphic novel readers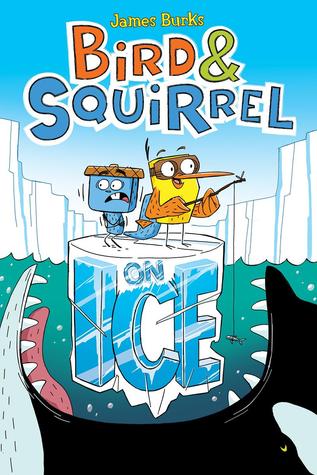 ---
Picture Books
Radiant Child: The Story of Young Artist Jean-Michel Basquiat, by Javaka Steptoe
This beautifully-illustrated 2017 Caldecott winner tells the biographical story of artist Jean-Michel Basquiat. Taking readers through his childhood and the events that shaped him into an artist, this book is a very well-written and engaging biography.
Recommended for: 4th grade and up
Why: Good resource for teaching biography for intermediate readers and older
Mix It Up, by Herve' Tullet
An interactive book of mixing up colors, this one is a favorite at my house. Kids get to touch, shake, tap, and smear the paint blobs on each page to transform the colors.
Recommended for: Preschool and up
Why: Great for color concepts with younger kids and excellent for use as a writing mentor text when thinking about 'interactive' texts with older students
How I Became a Pirate, by Melinda Long
This is an old favorite that I just shared with my kids this week. Melinda Long's tale of young Jeremy Jacob meeting an unruly band of pirates on the beach and following them to sea is perfect for any pirate-lovers in your life. Jeremy Jacob is thrilled to be on the adventure until he figures out what he is missing out on at home. Adorable story with outstanding illustrations by David Shannon.
Recommended for: Preschool-3rd grade
Why: The story is highly appealing to younger readers, the dialogue and language of the story would make it a good mentor text for intermediate readers and writers
I'm Bad!, by Kate and Jim McMullin
We love this series at our house (I Stink, I'm Dirty), and my kids' recent fascination with dinosaurs led us to this book on the library shelf. The fast pace of the story and graphic illustrations were a hit!
Recommended for: Kindergarten through 2nd grade
Why: Perfect for dinosaur-lovers, this book incorporates some complex vocabulary and would be excellent for using to make predictions
The Green Umbrella, by Jackie Azua Kramer
Elephant's green umbrella is keeping him dry in the rain until several friends come by and question him for using their boat/tent/etc. Great book for thinking about perspective and sharing and using your imagination.
Recommended for: Preschool through 3rd grade
Why: The story is easy to follow for young readers and is good for discussions of possession and perspective
Use Your Imagination, by Nicola O'Bryne
Rabbit tries to come up with a story with the help of wolf, who obviously has an ulterior motive. By the end of the story, Rabbit must use his imagination to get himself out of a very sticky situation!
Recommended for: Preschool through 2nd grade
Why: Great for getting kids to think about story elements and how to use your imagination, as well as making predictions
Stepping Stones: A Refugee Family's Story, by Margriet Ruurs
This story of the journey of a refugee family in Syria is powerful. As readers follow the family from their home to safety, the pictures of rock art that accompany the story are absolutely captivating. Wonderful book for explaining the situation in Syria to young readers.
The Night Before St. Patrick's Day, by Natasha Wing
We're getting ready for St. Patrick's Day at my house, and this book was a great way to kick off the week! As a tricky leprechaun causes mischief around their house, a brother and sister try to find ways to outsmart him and find his lucky pot of gold. Told through the familiar "'Twas the Night Before…" format, this was a cute book to add to our holiday collection.
Recommended for: PreK through 2nd grade
Why: Fun holiday-themed book
---
Reading Progress Check-in
2017 Total Progress: 98/230 books read

24/100 chapter books
 4 graphic novels

#MustReadin2017 Progress: 21/30
My reading goals for the week:

Finish another book from my #MustReadin2017 list
Reach the 100 book mark on my 2017 Reading Challenge
---
What is #IMWAYR?
Each Monday this year, I hope to join Jen from Teach Mentor Texts and Kellee and Ricki from Unleashing Readers to share all of the reading I've done during the week, from picture books to young adult novels.